Here is the latest edition of our newsletter, "The Scoop"
We hope you are enjoying our Newsletters…Becoming a somewhat "journalist" and creating entertaining as well as informative content has been challenging and Fun! We welcome any feedback or ideas for our stories!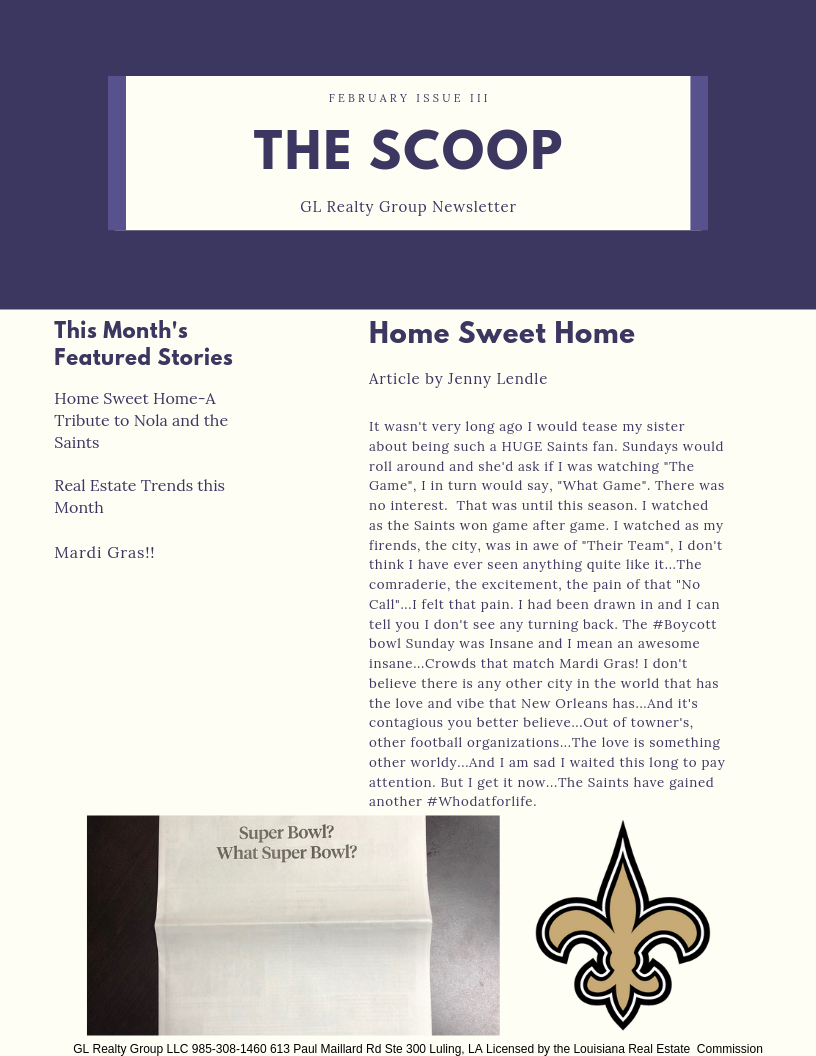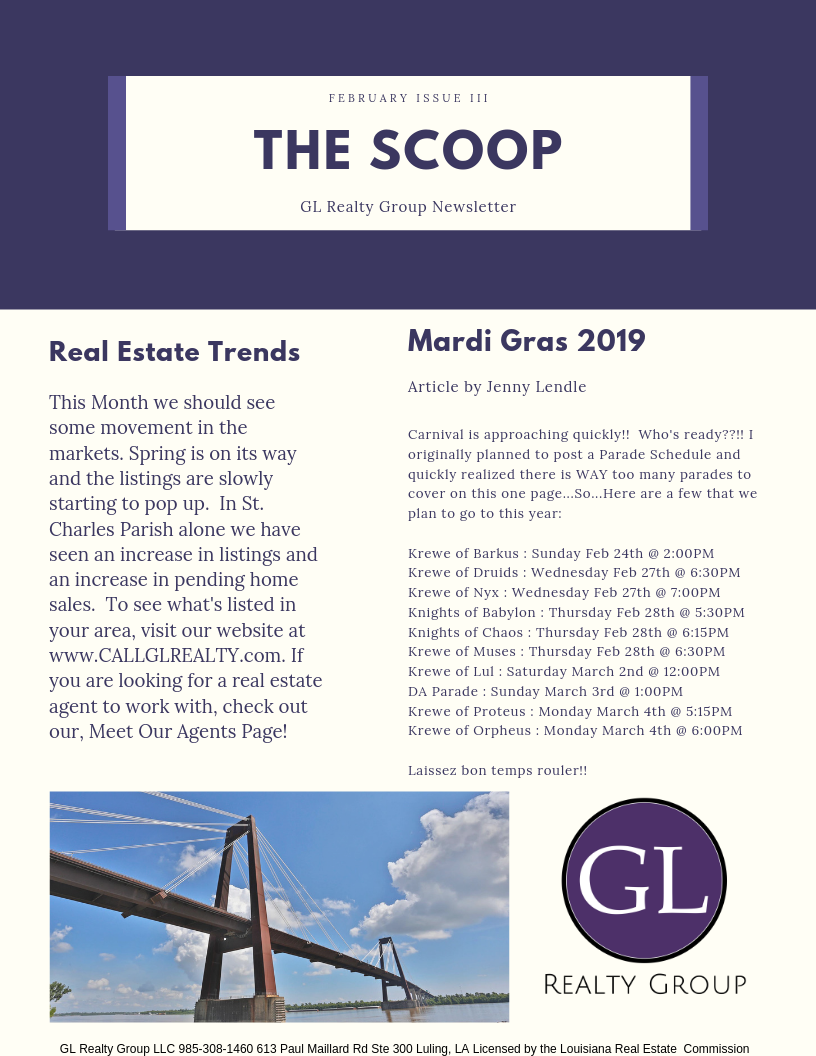 As always we look forward to the opportunity to work with you…If you need a Realtor, click HERE to find our Meet Our Agents Page. We have the best agents around!
GL Realty Group LLC 985-308-1460
613 Paul Maillard Rd Ste 300 Luling, LA 70070
Licensed by the Louisiana Real Estate Commission